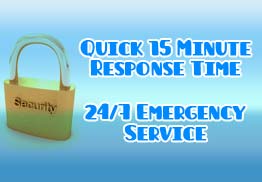 Commercial Locksmith Lakeside
If you own your own business, then we want to speak to you for a moment. While it may not be the sole thing on your mind throughout the work week, one of the most important aspects of your business is whether or not it is as secured as possible. While you may be quick to think that your business is perfectly safe as it is in a safe and pleasant location, we want you to know that there is no such thing as a perfectly "safe and pleasant" location. Make no mistake: if someone believes that they can get away with breaking into your commercial property, stealing your valuables, and vandalizing your property, then the chances of them actually going through with the action and breaking into your company is actually very high. Thus, when this occurs it is imperative that you give us a call immediately so we can provide security for your business that will keep any unauthorized individual from breaking into your property and causing problems for you.
Call now: (804) 242-0113
Our commercial locksmith in Lakeside, VA can help you in a multitude of ways, but one of the best ways is by installing a state-of-the-art security system inside of your property. Any person that is unauthorized to be inside of your commercial property will not be able to walk inside of your property ever again, as our security system will make certain that you are fully protected. In addition, we can also install a master key system inside of your business, which will provide you with access to every area of your business. So what are you waiting for? Protect your employees and the sanctity of your business by calling us today so you will have the peace of mind to know that "business as usual" will always stay "business as usual" at your commercial property.
Call us: (804) 242-0113
Our commercial locksmith provides the following services:
Keypad entry security system
Master key system installation
Lockbox installation
Many more services to choose from!
Call today: (804) 242-0113